Unlocking the Magic of Screen Printing and Embroidery in St. Petersburg, FL: Your Ultimate Guide
Posted Aug 23rd, 2023 | By TrinityGraphics
">
">
In the heart of the Sunshine State, where creativity and innovation converge, lies St. Petersburg, FL – a city that has become a hub for artistic expression and personal style. If you're a fashion enthusiast seeking to elevate your wardrobe, then you're about to discover the enchanting world of screen printing and embroidery or screen printing t shirts. This ultimate guide will introduce you to the magic of these techniques and reveal how they have found their home in the vibrant tapestry of St. Petersburg, FL.
The Artistry of Screen Printing or Screen Printing T Shirts
Imagine a canvas transformed into fabric, where every stroke of ink becomes an expression of your style. This is the essence of screen printing t shirts, a dynamic process that fuses design with clothing. St. Petersburg, FL, is home to numerous screen printing companies, but one name truly stands out – Trinity Graphics.
Trinity Graphics has mastered the craft of screen printing, offering a canvas of possibilities for your imagination. From intricate designs to bold statements, screen printing t-shirts allows you to wear your personality with pride. Whether you're seeking to promote a cause, commemorate an event, or simply express yourself, screen printing in St. Petersburg, FL, offers the means to turn your ideas into wearable art.
Elegance in Embroidery
For those who appreciate subtlety and sophistication, embroidery is an art that speaks in stitches. It adds a tactile depth that transforms garments into heirlooms. St. Petersburg, FL, is a city that values both style and substance, and in the realm of embroidery, Trinity Graphics is a name synonymous with quality.
Embroidery in St. Petersburg, FL, goes beyond simple needlework. Trinity Graphics weaves a tale through threads, creating designs that resonate with elegance and grace. But the reach of their artistry extends beyond St. Petersburg; their embroidery services in Clearwater, FL, bring the same level of excellence to another corner of the state.
Creating Visual Poetry with Graphic Design
Before ink meets fabric, there's the dance of ideas on a digital canvas. Graphic design t-shirt printing is the embodiment of visual poetry, and Trinity Graphics is your muse. Their team of skilled designers collaborates with you, translating your concepts into stunning visuals that tell your story.
With Trinity Graphics, it's not just about screen printing t-shirts or embroidery. It's about crafting a narrative through every stitch, every hue, and every stroke of ink. Your vision, combined with their expertise, results in a symphony of style that resonates far beyond the threads.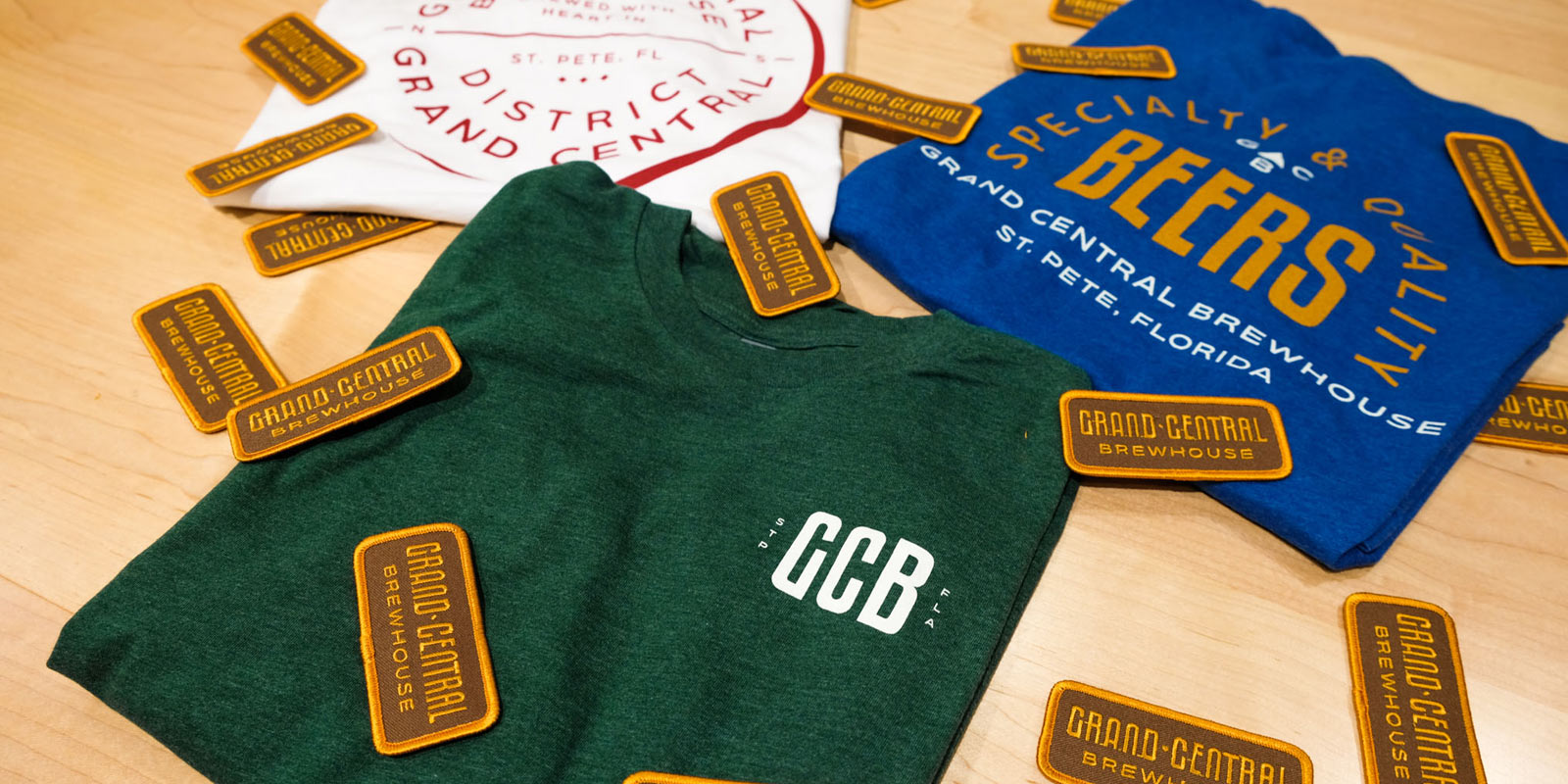 Apparel Screen Printing: Where Quality Meets Creativity
Amidst the array of screen printing companies in Florida, Trinity Graphics stands as a beacon of distinction. Their commitment to quality, coupled with their artistic prowess, ensures that every piece they create is a testament to craftsmanship. Whether it's screen printing in St. Petersburg, FL, or embroidery in Clearwater, FL, their dedication to excellence remains unwavering.
In Conclusion: Your Creative Journey with Trinity Graphics
Unlocking the magic of screen printing and embroidery in St. Petersburg, FL, is a journey of self-expression and creativity. With Trinity Graphics as your guide, you embark on this journey armed with quality, innovation, and a deep appreciation for the artistry that transforms clothing into statements.
As you explore the depths of graphic design t-shirt printing, the elegance of embroidery, and the vibrancy of screen printing t-shirts, remember that Trinity Graphics is your partner in this artistic voyage. Let your imagination flow freely, for the canvas of fashion in St. Petersburg, FL, is waiting to be adorned with your unique mark.