Get Creative: Unleash Your Style with Custom Printed T-Shirts in FL
Posted Aug 23rd, 2023 | By TrinityGraphics
">
">
In the ever-evolving world of fashion, personal expression is paramount. What better way to make a statement than with custom printed t-shirts? Whether you're in St. Petersburg or Tampa, FL, the possibilities are endless when it comes to crafting your own unique wardrobe staples. In this blog, we'll dive into the captivating realm of custom printing and embroidery, unveiling the advantages and opportunities these techniques bring. And there's one name that stands out in delivering excellence in these services – Trinity Graphics.
Unveiling Trinity Graphics: Your Gateway to Custom Expression
Trinity Graphics, the premier company offering custom embroidered polo shirts, custom printing and embroidery, and the best screen printing and embroidery in St. Petersburg, FL, empowers you to bring your creative visions to life. From trendy custom t-shirts to elegant embroidered polo shirts, Trinity Graphics caters to a diverse range of preferences, making them the go-to destination for anyone seeking to personalize their attire.
Elevate Your Style with Custom Embroidered Polo Shirts
Custom embroidered polo shirts effortlessly combine sophistication with personal branding. Imagine having your logo, design, or even a motivational quote meticulously embroidered onto a premium-quality polo shirt. This not only enhances the shirt's visual appeal but also adds an air of professionalism. Trinity Graphics understands the importance of making a lasting impression, and their custom embroidered polo shirts do just that.
The Art of Custom Printing and Embroidery
From casual tees to statement pieces, Trinity Graphics' custom printing and embroidery services offer a plethora of avenues to showcase your creativity. Operating in St. Petersburg, FL, this company allows you to translate your ideas into tangible works of art. Whether it's a family reunion, school event, or corporate gathering, custom t-shirts provide a tangible way to create unity and cherish memories.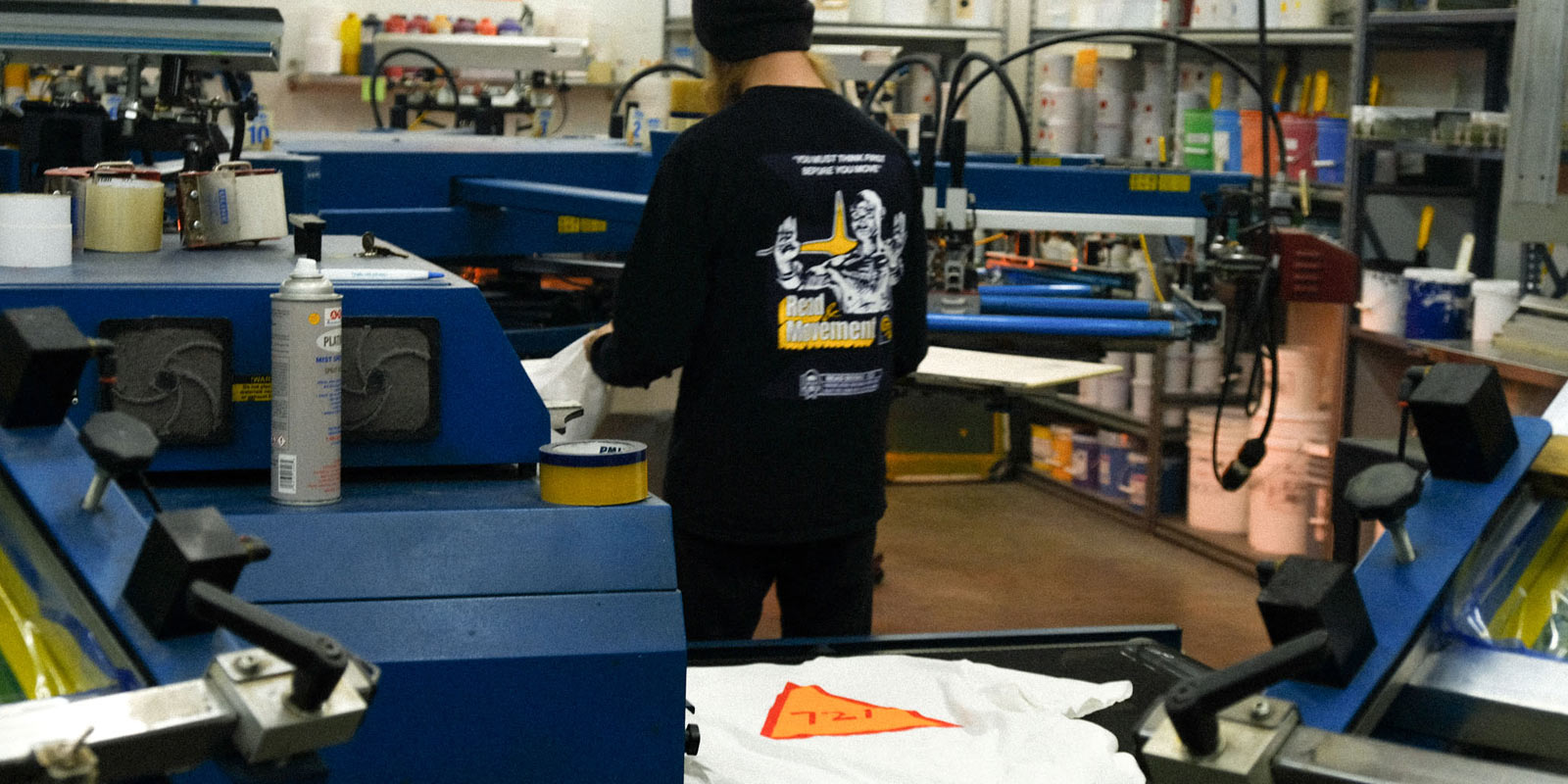 St. Petersburg and Tampa: Hubs of Creativity
Nestled in the vibrant city of St. Petersburg, Trinity Graphics takes custom t-shirt printing to a whole new level. Transform your imagination into reality as you experiment with colors, fonts, and graphics that truly define you. Every design is a testament to your individuality, and Trinity Graphics' custom printing services are the conduit through which your vision becomes tangible.
Venturing to Tampa, FL, the artistic haven, Trinity Graphics' screen printing services thrive. Screen printing, a technique involving transferring ink through a mesh screen, offers unmatched vibrancy and durability. Whether it's a minimalistic logo or a complex design, screen printing captures every nuance with precision. The tactile dimension introduced by embroidery elevates your chosen design, adding texture and depth to your fabric canvas.
Conclusion: Embrace Your Style with Trinity Graphics
In conclusion, if you're in pursuit of a means to amplify your individuality and showcase your creativity, custom printed t-shirts in FL are the answer. And the name that shines brightest in this domain is Trinity Graphics. With custom embroidered polo shirts, custom printing and embroidery, and the finest screen printing and embroidery in St. Petersburg, FL, Trinity Graphics empowers you to redefine your style on your terms. So, embrace your artistic flair, unshackle your imagination, and let Trinity Graphics transform your clothing into an extension of your identity. Your style, after all, deserves nothing less than Trinity Graphics' commitment to excellence.